Rock Wood Separators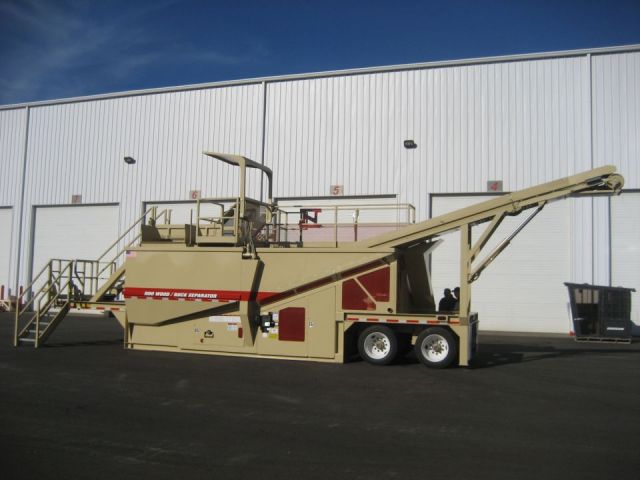 Request More Information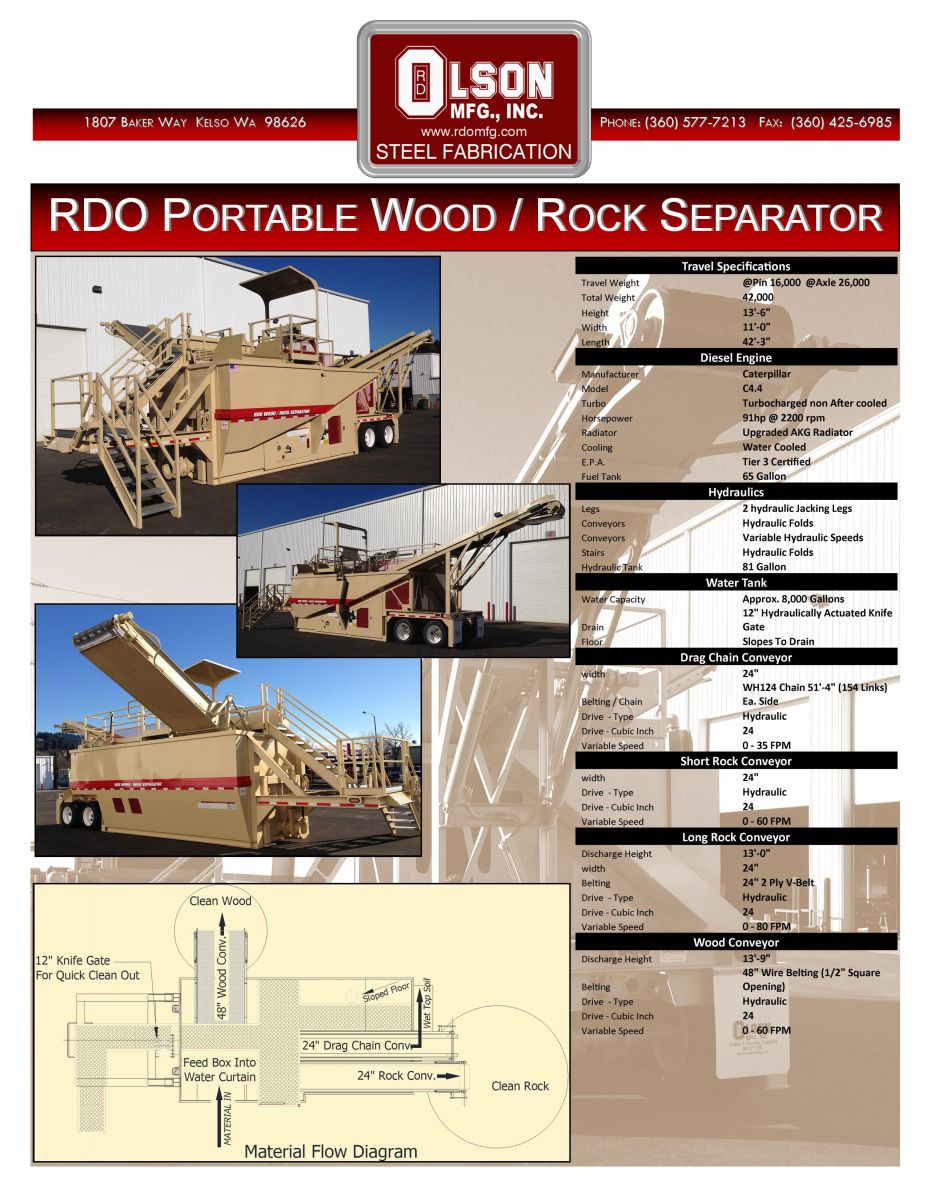 RDO Rock Wood Separators
Features:
Made in the U.S.A.!
Ideal for log yard-bark products
Diesel hydraulic drive
quick setup
Sloped floor
Catwalks for constant observation
When it comes to affordably & efficiently separating your products from one another be it rock from wood in a log yard to many other applications, this is the machine that will fit the bill.
Call for Inquiry!
Contact Us for more information!
Additional Pictures