Lattice Conveyor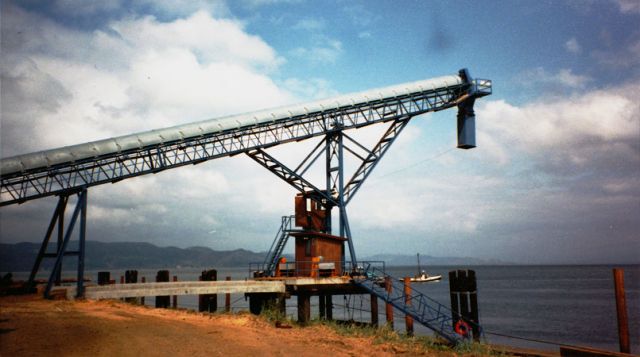 Features:
Widths: 24", 30", 36", 42", & 48"
Lengths 40', 50' 60', 70', 90', 100' & 120'
Gaurding: Head & Tail Pulley
Standard Equipment For RDO Lattice Conveyors
TEFC Motor
Dodge Gear Boxes
Rubber Lagged Head Pulley
Winged Tail Pulley
2- Ply Belting
Legs
Adjustable Height Legs or Fixed 18 Degree Legs
Standard Equipmemt For RDO Lattice Radial Stackers
Yard Hitch
Under Legal Towing Height
Pin Together Undercarriages Adjustable Up to 20°
Radial Folding Axle
RDO lattice stackers are the heavy duty long distance conveying solution, built to be able to handle almost anything you can thow at them.
Call for Inquiry!
Contact Us for more information!