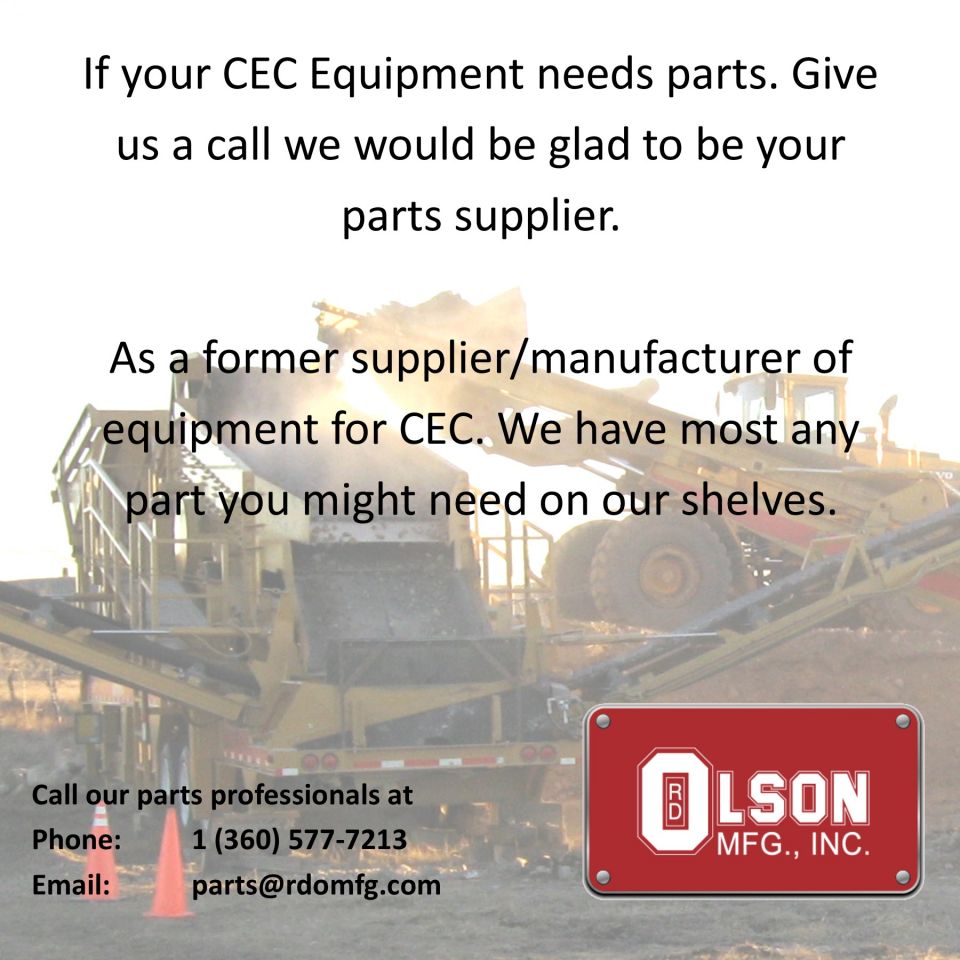 If your CEC Equipment needs parts. Give us a call we would be glad to be your parts supplier.
As a former supplier/manufacturer of equipment for CEC. We have most any part you might need on our shelves.
Featured Product
When it comes to affordably & efficiently separating your products from one another be it rock from wood in a log yard to many other applications, this is the machine that will fit the bill.
Features:
Made in the U.S.A.!
Ideal for log yard-bark products
Diesel hydraulic drive
quick setup
Sloped floor
Catwalks for constant observation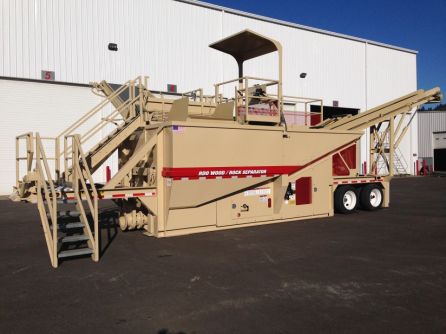 Who we are
---
Founded in 1980 by Roger Olson, Rd Olson Manufacturing is headquarted in Kelso Washington. Manufacturing was started on their current site in 1982, relying on Roger's expertise in heavy steel fabrication, road construction, crusher and rock quarry operation. Currently we have 102,00 square feet of manufacturing facilities located in 8 separate buildings, and each building is dedicated to a specific manufacturing function. We are spread out and located on a little over 12 acres. RD Olson offers the cutting-edge and state of the art heavy-duty fabrication for the rock crushing, screening and recycling industries.